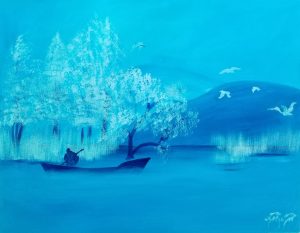 Art for Hobby
Learn art from basics to advanced levels. We have a structured course to gradually take you to the path of professional art with step by step guidance.
You will learn pencil sketching, water color medium, acrylic and oil mediums. Color theory, composition techniques, analyzing master pieces and bringing out your unique style.
Art for Fun
Practicing art has been shown to benefit people of all ages. It can improve communication, concentration and can help reduce feelings of isolation. Involving in artistic activities has also been shown to lead to increases in self-esteem, confidence, and self-awareness.
Our art activities are designed to help people who seek personal development through creating art and reflecting on their artwork and the process of making art.