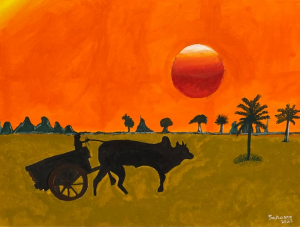 This stunning work by our student Sahasra from USA. Sahasra is attending 4th grade and have exceptional talent for creative work.
Material used are acrylic on canvas.
Concept : The journey from uncertain dark to hope bright future.
Sahasra has been with us for more than 6 months and have mastered oil and acrylic techniques. She is building her skills on realism.